Draughtproof and eco-friendly
Designed and hand-built in the UK
Imagine a cold winter's evening, warm and cosy in the house, rain and wind outside. Now imagine all that damp and cold staying outside and the cat nipping in and out through a gentle, draughtproof and robust cat flap that shuts behind itself every time. We knew we could design one, and we have.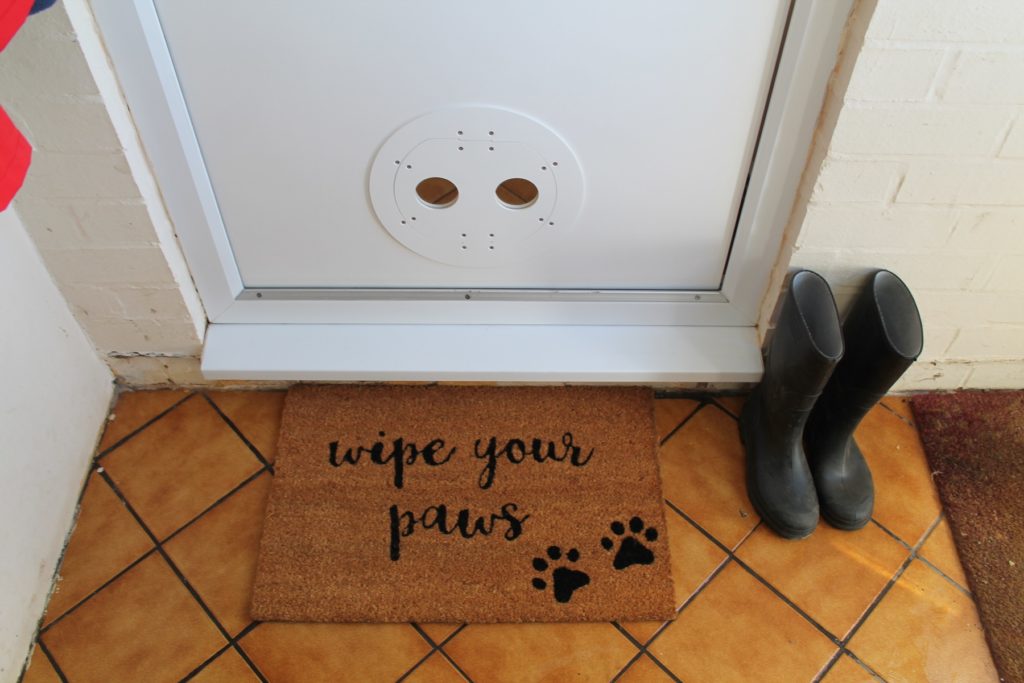 What we didn't want it to do
Thinking of the things we wanted it not to do was very easy.
Not clang open and shut a million times day with every breeze,

Or huff and puff every time someone opened or closed a door in the house.

No flapping back and forth repeatedly once a pet managed to open and pass through

Not to trap a tail or paw

Not drag along your pet's back

There must be no scary noises and no jittery cats and dogs

Not break inside a year or two

It must not spoil the look of your nice door
Designing to high standards
The Petflap pet access door is cut and weighted to ensure that it closes perfectly every time.  We understand that our solution could work for Passivhaus designs through both doors and walls as the thermal bridge is now much reduced. Please see the Passivhaus page for the stats.
We've trialled several materials and continually review their role in our design and manufacturing. As always, to do a job well you need to start with the best materials, so our focus now is on a range of materials to help make the Petflap light, durable and robust.
To help insulate and reduce radiated heat loss we use high quality plastics and riot shield material; these are UV stable and allow your pet a good view through from either side. We've replaced a large section of acrylic with tricoya, a sustainable and durable form of MDF.  A draughtproof cat flap doesn't need to compromise on looks or functionality.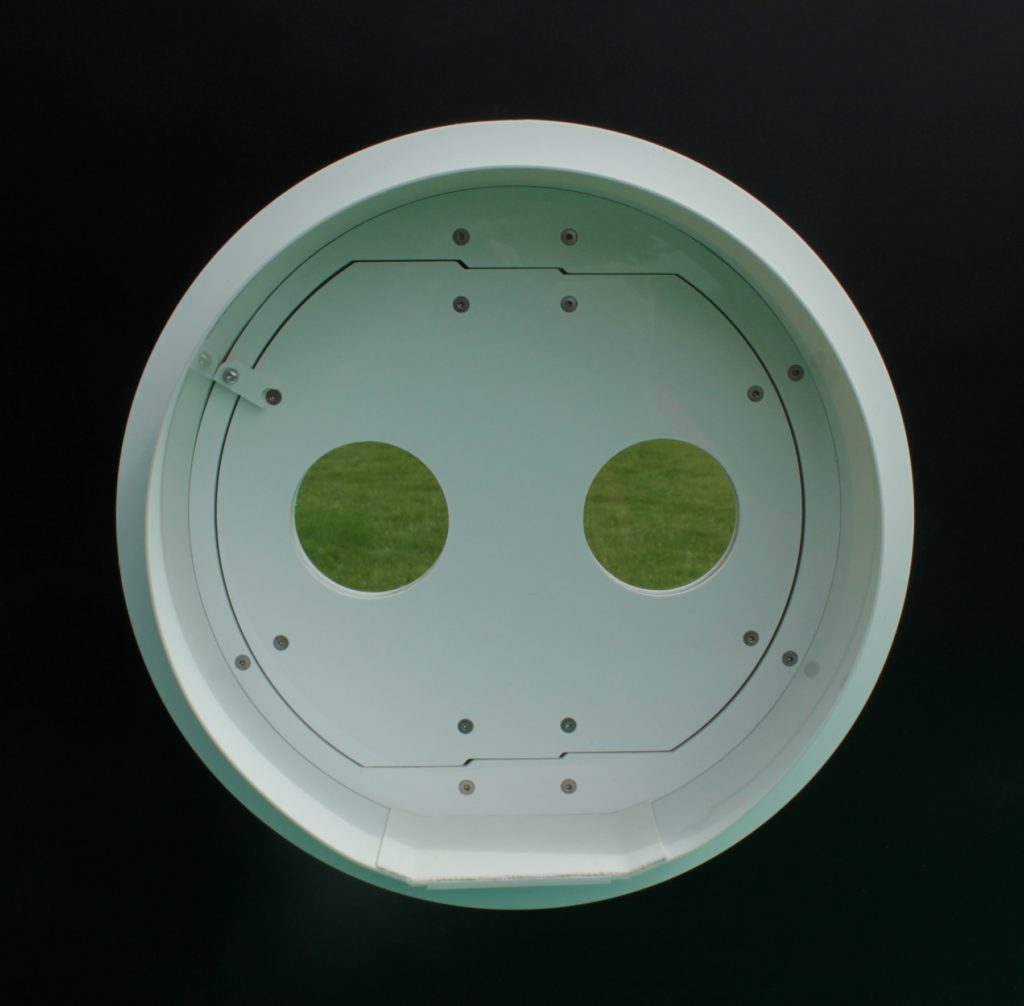 Low Volume
We do not have warehouses full of Petflaps. They are made in small quantities with each run tightly quality controlled. This means we can quickly spot any quality issues with materials or coatings and ensure we are giving you our best at all times. On the other hand it means that in times of high demand there might be a short wait for despatch.

High Skills
The Petflap products depend on highly skilled and professional men and women in the UK who take pride in producing a brilliant product.  That means we don't have to ship the product between continents or rely on uncertain manufacturing conditions; rather we are supporting the high value skills available right here in the UK. 
Long Life
We do not depend on you buying a new Petflap every few years. One of the many benefits of good design is longevity, so our products last many years, with high quality, stable, weather resistant materials. Those materials are highly recyclable and have well understood chemistries and predictable behaviour. That's why we offer a two year working guarantee.

Short List
We do not have a long list of options and styles; rather we've settled on a small range of practical, well-designed products.  If what we stock is not right for your needs, we can custom design and build one especially for you, so it too will be brilliant.