The Petflap ultimate fit-and-forget draughtproof pet door, hand built in the UK.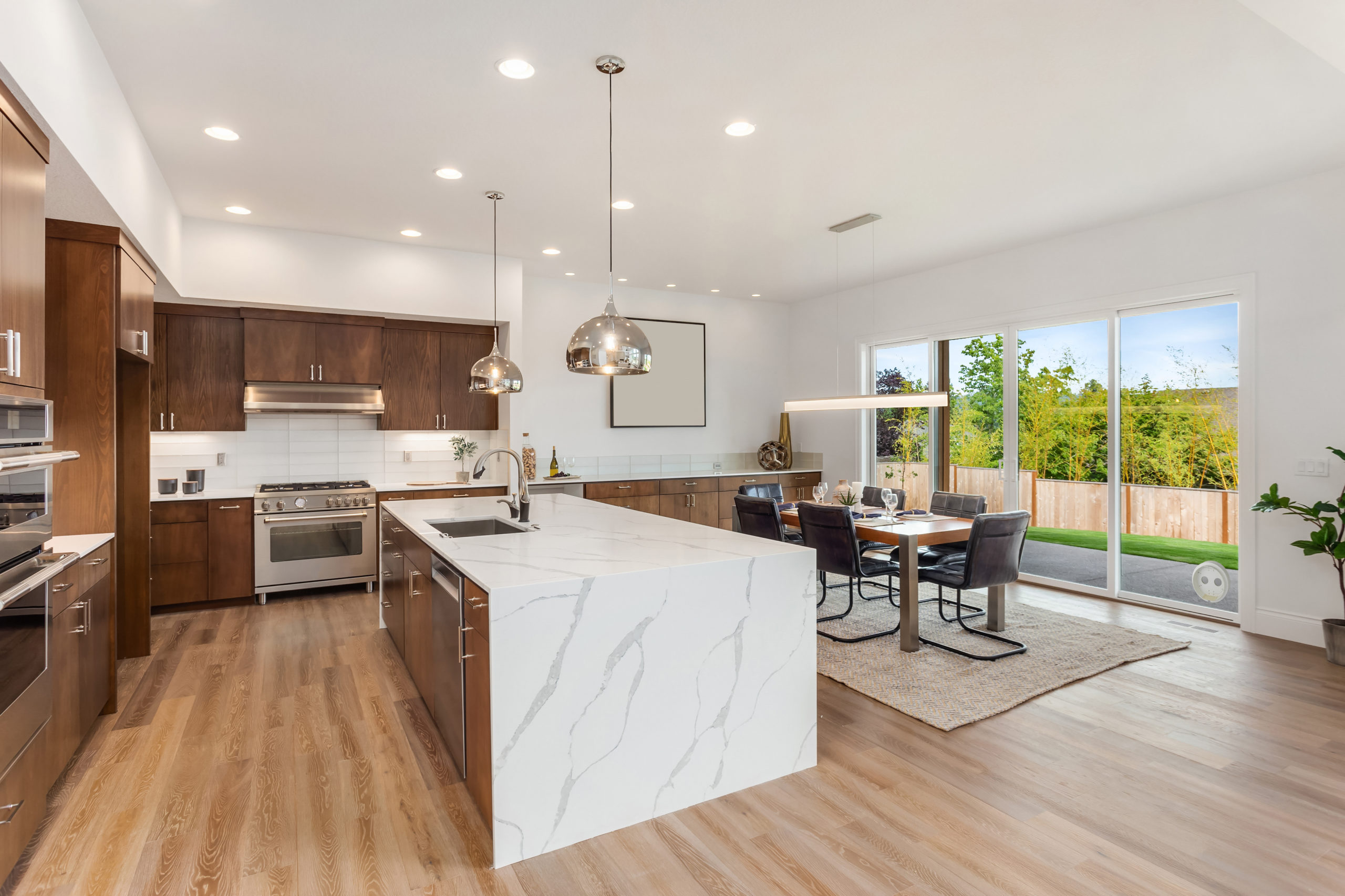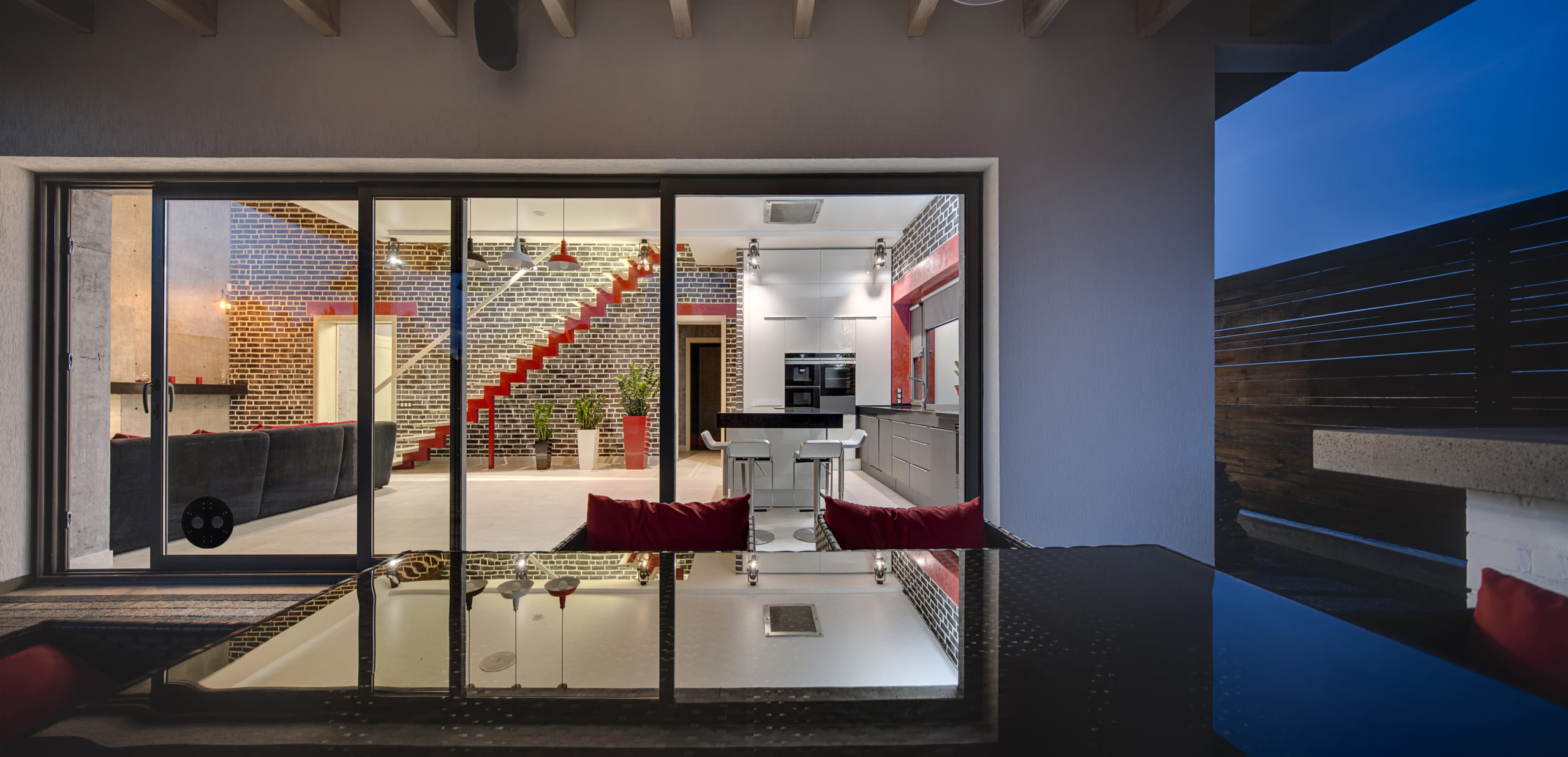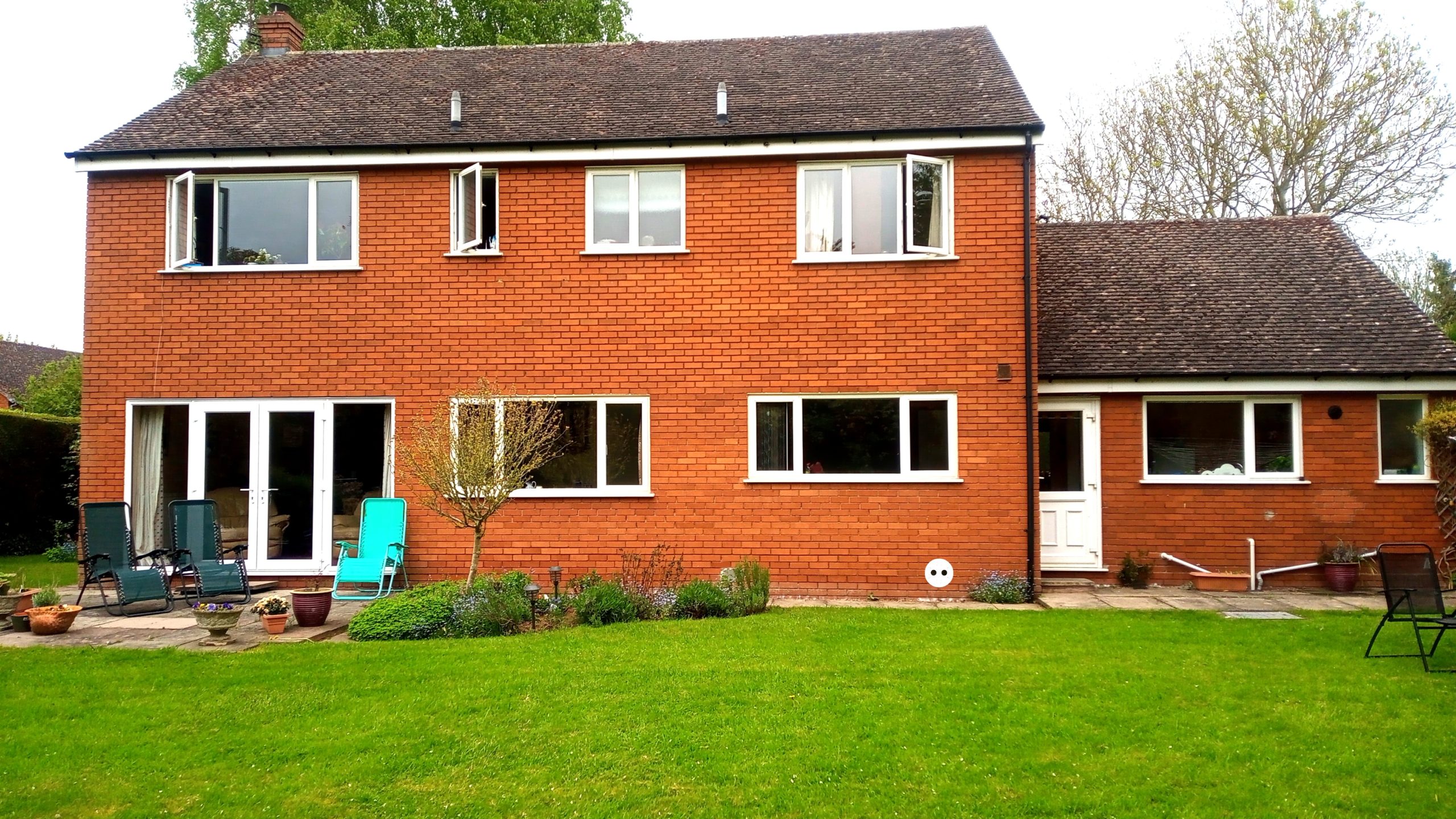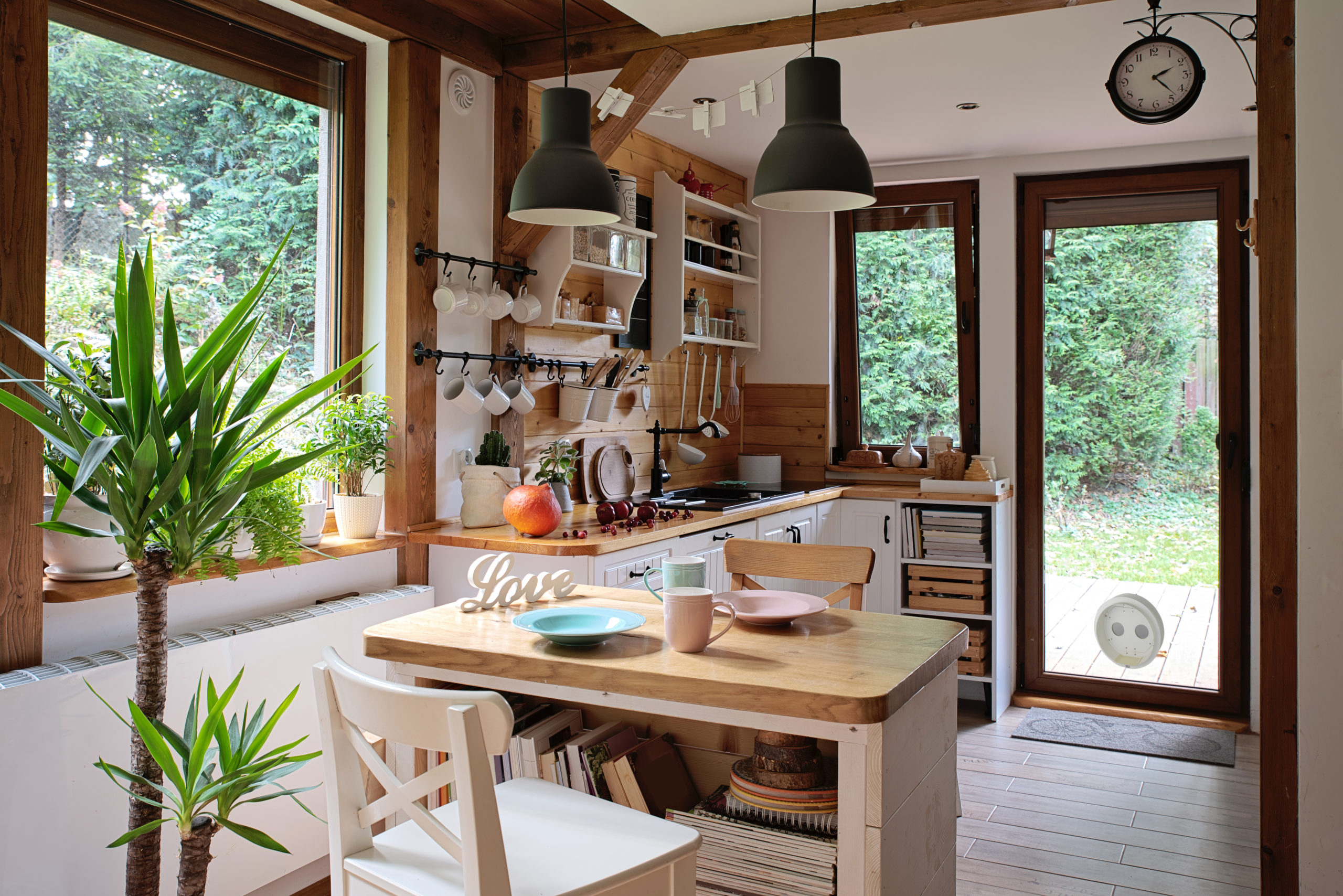 The Petflap draughtproof pet door
The Petflap is a draughtproof pet door that will never blow open.
Small and quiet enough not to intimidate a kitten, big enough for a Maltese terrier dog, the Petflap is a popular addition to the homes of pet lovers around the world.
Affordable, simple to fit and easy to clean, the Petflap is the ideal pet door and not just for cats and small dogs. Your parrots, house rabbit, rat, chinchilla or micro-pig can be trained to use it too.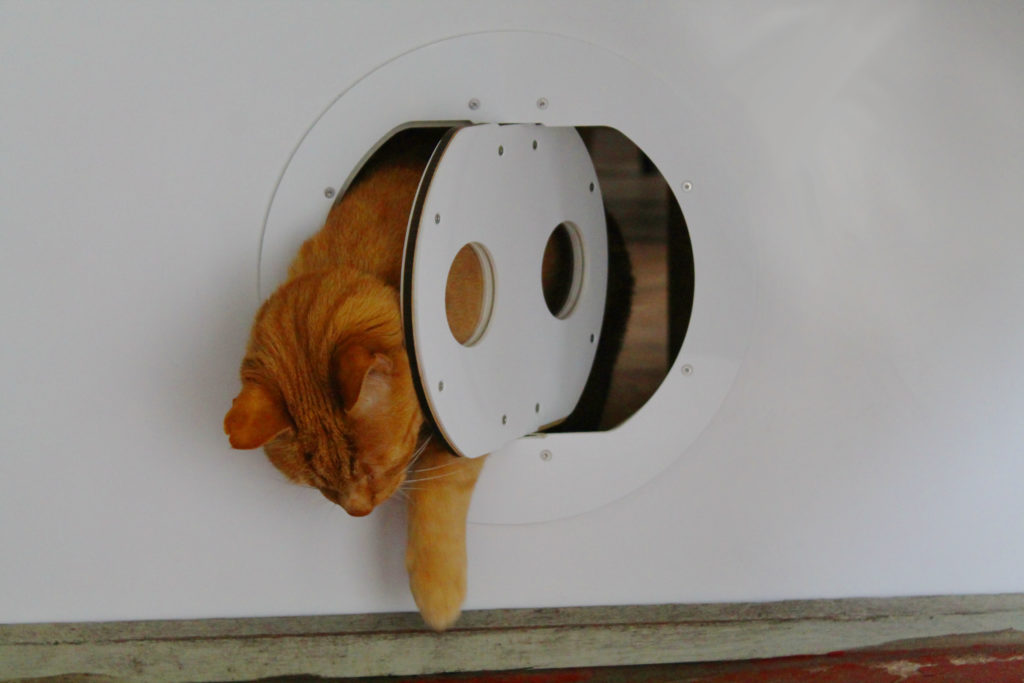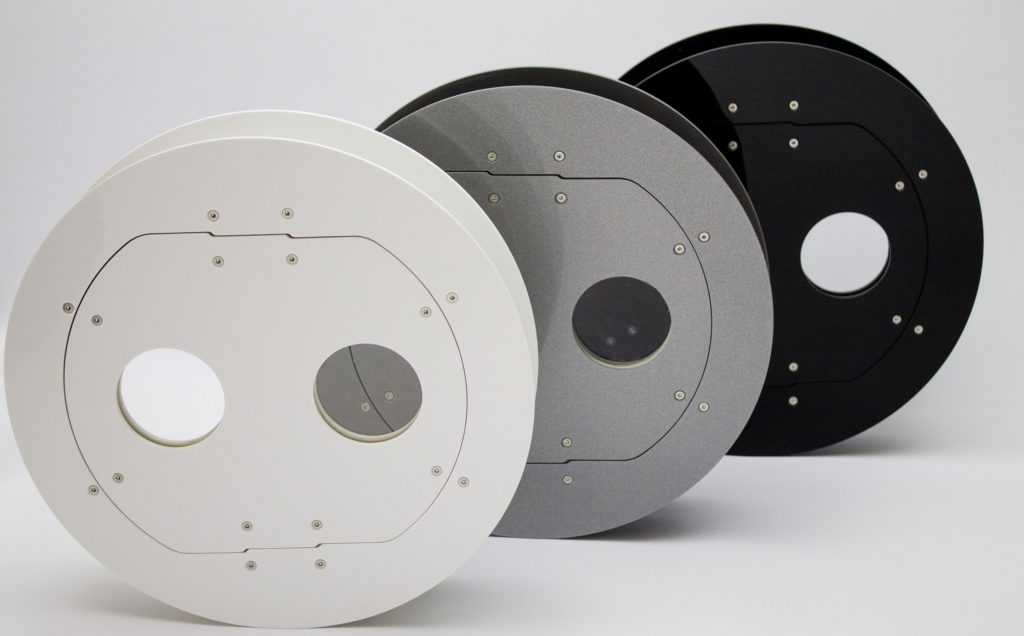 The Petflap can fit into a window, door or wall. If you want to put one through a thick wall then we can make a Petflap with trunking just the right length for you.
It can be customised to suit your building and also your colour scheme. We can mix and match black, white and silver.
We can also provide a Petflap with a suare edge, to cover an existing or enlarged square hole.
Buy a Petflap draughtproof pet door
Our product is available from £99 plus postage and packing, with 48 hour delivery in the UK.
We're happy to deliver worldwide. Prices are available here.
Please get in touch if your destination isn't in the list and we'll be happy to help.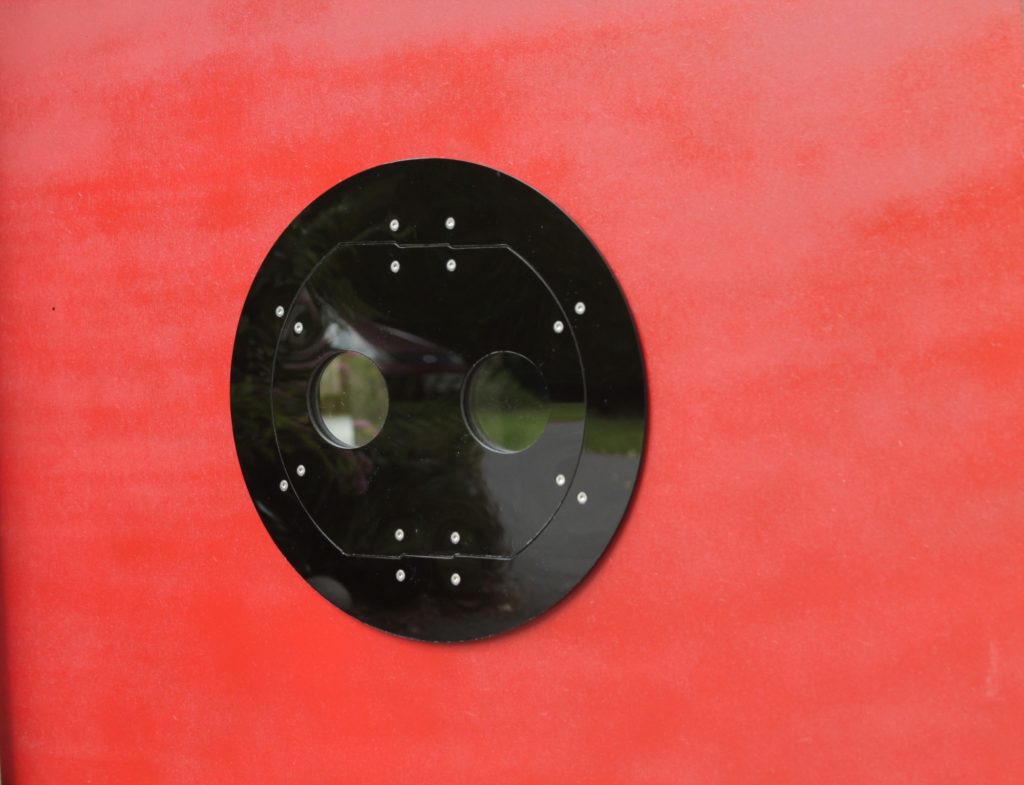 Click on the boxes below to find out more about the Petflap.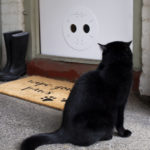 The Petflap uses any airflow to sit more tightly shut against its frame, but opens with the pressure of a nose or paw.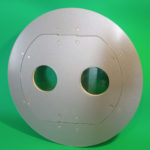 Here we answer the most frequently asked questions about the Petflap and Maxflap, including ordering a bespoke model.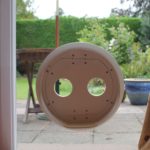 The Petflap has been tested and shown to meet Passivhaus standards. Click here to see the U values and air leak stats.