We're often asked whether a Petflap can be fitted into a wall and the answer is "Yes, it can". You will need a hole 256mm diameter minimum.
Essentially fitting a Petflap into a wall is the same concept as fitting into a door. Often a wall is thicker than 65mm and so requires a Petflap with extended trunking.
Petflaps with trunking over 250mm will usually have a Petflap at each end. The flap fitted at the indoors end is inset, with a lock facing into the house for easy operation.
Please note that extended trunking must be pre-ordered. We can't retrofit extended trunking to a Petflap that already has standard trunking fitted.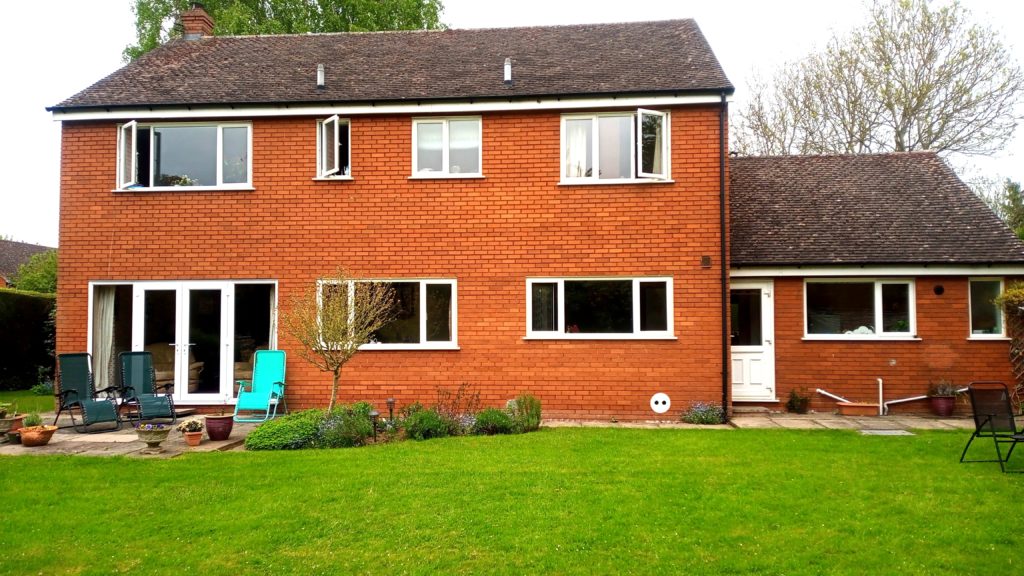 Fitting a Petflap into a wall
Essentially fitting a Petflap into a wall is exactly the same concept as fitting into a door but there are a few things to take into consideration when looking at fitting a Petflap into glass, so please read the following.
We recommend having your Petflap fitted by a professional experienced in this sort of work, as poor fitting can affect the Petflap's performance.
We can't comment on the suitability of your particular wall. Please ensure you have appropriate expert advice on this before fitting a Petflap. It's vitally important to consider the position of services that might be running through your wall.
Usually a wall is prepared by drilling through several small diameter holes and chipping out the right diameter.
We're happy to speak directly to your fitter about any questions they have.
We accept no liability for inconvenience or expense arising from faulty fitting. Please ensure our fitting instructions are followed, especially with regard to cutting the hole large enough and determining the suitability of all aspects of the Petflap and your wall for your requirements.
There needs to be about 2mm of 'play' in the hole to ensure that the Petflap will work properly.
Petflaps set into a hole fractionally too small may not shut reliably.
Considerations before you start
Measuring your wall
We base our quote in part on the length of trunking, and that depends on your wall. We need the most accurate wall measurement you can take in order to quote.

Trunking
Extended trunking is available from 80mm up to 590mm long. It has to be fitted during manufacture but can be trimmed back with great care if it is too long.
Specialist advice
Before you order a Petflap or cut into your wall we would always advise you consult a builder for an expert opinion. We're happy to speak directly to your builder to answer any questions.